Madonna, 65, Flaunts Her Toned Legs And Booty In Fishnets In New BTS Pics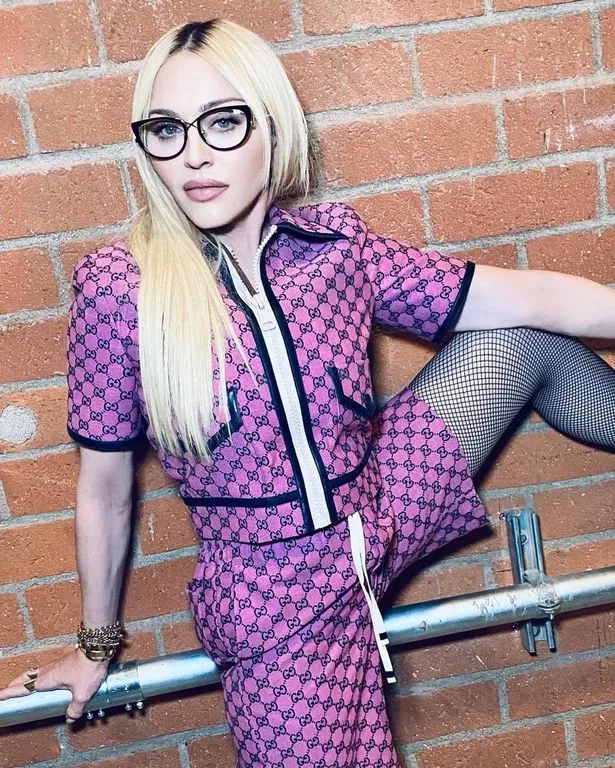 #fitgirl #womenshealth #girlswholift #fitness #fitmom
Madonna posted Instagram photos of rehearsals for her new Celebration Tour where her butt and legs are ultra-toned in fishnet tights.
The singer is returning to performing after a break due to her hospitalization for a bacterial infection in late June.
---
Madonna has had an absolutely iconic career over the past few decades, to put it lightly. And after some time off, it's clear that she's not slowing down anytime soon.
The Queen of Pop is officially making her performing comeback, and I, for one, couldn't be more excited.
The 65-year-old singer shared new BTS photos on Instagram from rehearsals for her new Celebration Tour, which is scheduled to start in London on October 14, per The Guardian. The tour was previously delayed after Madonna was hospitalized in late June due to a "serious bacterial infection," PEOPLE reported.
But now, she's back and is glowing inside and out.
In the pics, Madonna is rocking various looks, from a lacey corset, to a mini skirt with fishnets that showing off her super strong legs as she stands up on a chair rehearsing a song.
Other shots show her sipping a drink, applying makeup, and resting while her team helps her. "Rehearsal photo dump……….🥳," she captioned the pics.
Fans are excited, to say the least. "Babe is back on the dance 🪩 floor 💃🏻 where she belongs. 😍," one wrote. Another added, "The Queen is BACK! ♥️🎶😃🔆👑👑👑."
So, how does the "Like A Virgin" singer stay so strong? Well, dance has always been Madonna's forte, as she's been moving and grooving on stage for decades. "I've always danced and exercised," she told Life & Style back in 2019. "I like keeping things interesting, shocking my body."
Outside of performing, it seems Madonna loves dancing off-stage too—she shared a video of herself grooving to her song "Lucky Star" earlier this summer. Plus, her TikTok is filled fun dance videos of herself.
And Madonna loves to ride horses. Back in January, she shared a video of herself on Instagram in Kenya doing some serious riding:
Besides overcoming the scary bacterial infection, Madonna has also battled physical injuries and surgeries, including a hip replacement in 2021.
"I used to be, like, a fitness/workout maniac. You probably know that right?… During my [2019 Madame X] tour—I don't know if you've noticed it, but I'm limping a lot—I was in more pain that I've ever been in in my life," she told Paramount+, per Extra TV. "So, how do I stay in shape? It's all in your head…It's called will, it's called no one's gonna stop me."
This content is imported from poll. You may be able to find the same content in another format, or you may be able to find more information, at their web site.
During Madonna's recovery, it seems that she did Pilates to help strengthen her hips and lower body:
Additionally, she worked with trainers Marlyn Ortiz and Jessie Salas to get back in fighting shape:
When it comes to eating, one healthy dish Madonna has always loved is salmon. Her chef Jeff Schroeter previously told The New York Post that she prefers the fish butterflied. She also loves it topped with crushed cucumber, dates, walnuts, shaved fennel, lemon juice, olive oil, and sweet basil.
"It's healthy, it's good for you," Schroeter said of the dish. When Madonna wants to treat herself, she loves a glass of white wine and quesadillas. Sounds like she's mastered the art of balance.
Cheers to that, Madonna!

Contributing Writer
Emily Shiffer has worked as a writer for 10 years, covering everything from health and wellness to entertainment and celebrities. Her work has been featured in Women's Health, Runner's World, PEOPLE, and more. She lives in Charleston, South Carolina.
(Original story posted by Women's Health)
Download the Slim Fitness app for more -> slimfitnessapp.com/download