These Yoga Towels Will Stop Your Mat From Turning Into A Slip 'N Slide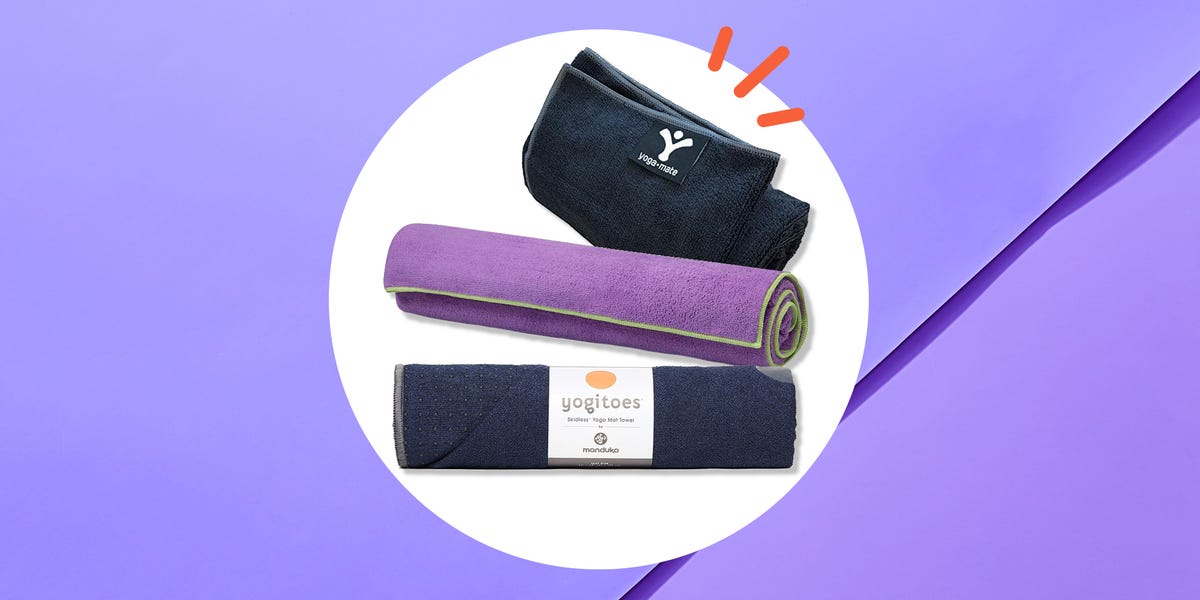 #fitgirl #womenshealth #girlswholift #fitness #fitmom
You should purchase a yoga towel that best fits your needs for the kind of yoga you normally pursue. Some things to consider while shopping are its moisture-wicking quality, its size, and its surface-feel.
Size
According to Muller and Ryzhova, the size of your towel should correspond to the kind of yoga you're doing. A full-length towel provides an extra layer on your mat—so it's especially great for Bikram classes. "You should use [a full-length] towel when you attend hot [yoga] classes," Ryzhova explains.
However, if you're looking for something to provide cushioning to your hands or knees while hitting poses, Ryzhova recommends a slightly smaller version. "I like to use them in any inversion, [like] a handstand or forearm stand," she says.
Muller also prefers to keep a smaller yoga towel nearby during any yoga class to wipe away sweat.
Moisture-Wicking Quality
Most yoga towels on this list are made of microfiber, which is one of the most absorbent materials, Ryzhova. Cotton is also a safe bet, but overall you want a yoga towel with at least some microfiber material to absorb sweat well.
Surface Feel
The surface feel is entirely a personal preference. Typically, you want something soft, but with a lot of grip to keep you from slipping.
(Original story posted by Women's Health)
Download the Slim Fitness app for more -> slimfitnessapp.com/download