Watch Pink Flaunt Her Sculpted Abs In A Cut-Out Top In Her New Music Video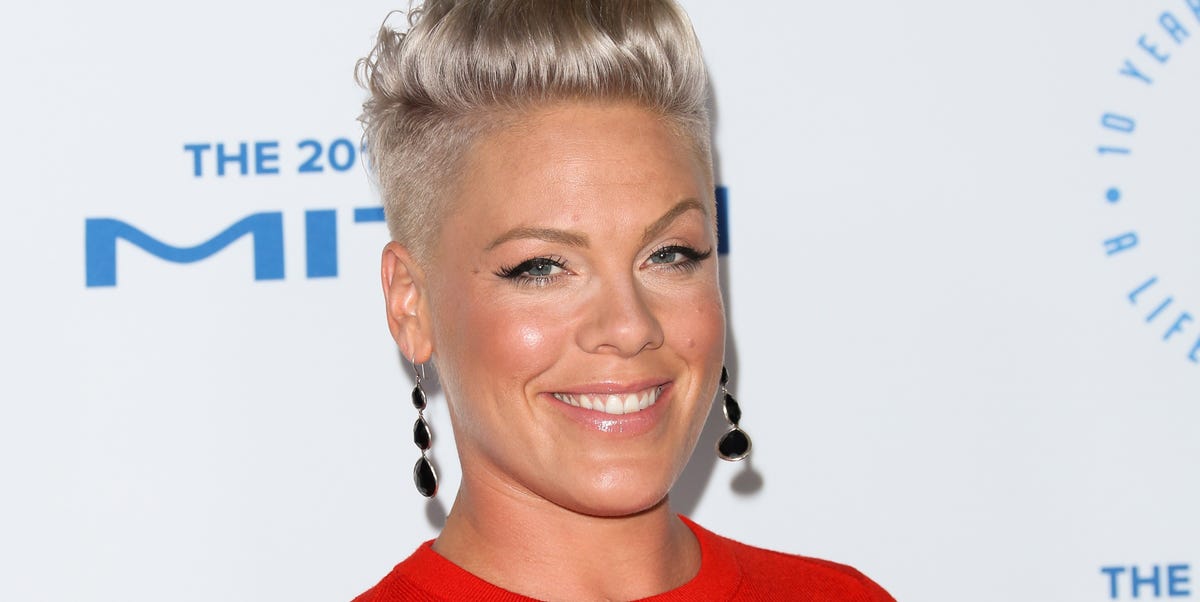 #fitgirl #womenshealth #girlswholift #fitness #fitmom
Pink just released her newest music video for her song 'TRUSTFALL', and it is everything.
In the video, the singer, 43, flaunts her toned abs in a cut-out top, and her sculpted legs in a short skirt.
Pink works hard in her training and workout sessions, and she stays super active in her daily life.
---
Wake up and rush to your nearest laptop or phone, everyone. Pink just dropped her latest music video masterpiece, and it is delivering on *all* fronts.
The "So What" singer is up to her usual tricks in the video, performing acrobatics and standing on top of a very tall building as she dances around to her new song "TRUSTFALL."
Pink sounds really great in the video, and it's hard to miss how super toned she is as she rocks a cut-out black top with red gloves.
"TRUSTFALL official video out now!!! I am in LOVE with this piece of brilliance…" she captioned the post. "AND I feel very lucky to have collaborated again with the incomparable @georgia__hudson – who I think is an absolute genius and swims in her own beautiful pond… NOT TO MENTION the ONE and ONLY @ryan.heffington PUT HIS SPIRIT IN MY BODY. THATS WORTH FALLING FOR. #trustfall."
Obviously, people were psyched to see Pink's latest project and filled up the comments with flame emojis and hearts to let her know how they felt. "So powerful … we all needed it 🙏🏽👊🏻🪶," wrote one fan. Another added, "It is SOOOO BEAUTIFUL! Thank you for always being so incredible and powerful. 🖤🤘🏼."
Of course, Pink is known for delivering a strong dose of empowerment alongside her cool music videos and performances, so this doesn't come as a total shock.
If you're wondering what the pop star does to get so incredibly toned, Women's Health has the answers. For starters, Pink is truly always on the move and she's also an athlete.
Specifically, she works with fitness coach Jeanette Jenkins on some intense cardio-sculpting workouts.
"Alecia is one of the hardest working women I've ever met," Jeanette said about Pink in an Instagram caption. "When we first started training, she was shooting a movie, recording a new album, learning how to be a new mom, working on getting her body back into top condition so she could deliver her fans an incredible tour."
The workouts (which Jenkins features on her YouTube btw) include moves like mountain climbers, jumping jack-squat combos, and one-legged squats, all at a pretty quick pace to get the heart rate going.
Pink also incorporates athletic activities into her regular life. Here, she's bragging about her "thunder thighs" while wakeboarding. But this activity requires some serious quad and core strength:
She absolutely crushes her roller skate choreography in her "Never Gonna Not Dance Again" music video, which is no easy feat.
And let's not forget the aerial gymnastics Pink pops out on tour (and in this IG video). This kind of twirling around in the air is a total core-burner.
Pink is confident about her body, and she puts in lots of work to stay super strong. She remembered a time during a fitting in an interview with Billboard when she didn't want to wear anything to show off her new curves.
This content is imported from poll. You may be able to find the same content in another format, or you may be able to find more information, at their web site.
Reflecting back, she said, "I was so thin. That's what we do to ourselves, and we should stop it… I look f*cking awesome."
Heck, yes, Pink. You go, girl!
Jacqueline Tempera is an award-winning writer and reporter living in New Jersey with her many pets. She is a business owner and a double Scorpio who loves all things astrology and reality television. She is passionate about body diversity and representation, mental health, and the fight to end sexual assault and harassment. To learn more about Jackie, follow her on Instagram @jacktemp or visit her website at jackietempera.com. 
Download the Slim Fitness app for more -> slimfitnessapp.com/download