Squats For Women – Why this fundamental exercise is undefeated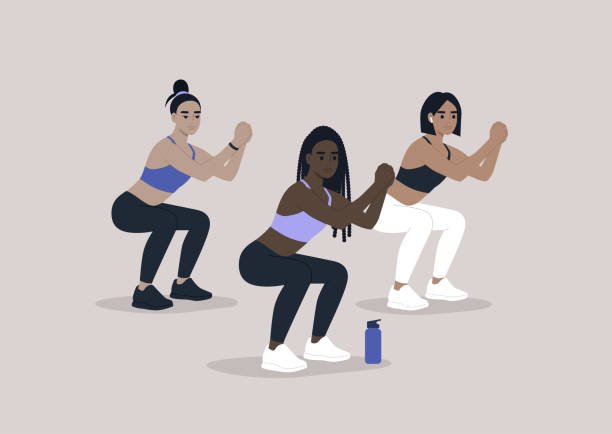 This article is perfect for those girls who squat! Ever wonder why girls do squats everyday? Let's admit it, this exercise is reasonably simple to do. However, it takes a lot of patience, determination and strength when doing it.
A squat is not just known as a leg exercise, but it also promotes body-wide muscle building by catalyzing an anabolic environment. With perfect leggings, this exercise will be one of the best functional exercises out there.
It promotes mobility, balance and helping you complete real-world activities with ease. Who would have thought that by just doing this exercise, it will help you to burn more fats and as one of the most time-efficient ways to burn more calories continually is by developing more muscles?
Research shows that when a squat is done properly, it can improve knee stability and strengthen connective tissue. This exercise should be a part of virtually everyone's fitness routine, as they provide whole-body benefits.
Here's Why Squats are the ultimate exercise for your booty and soul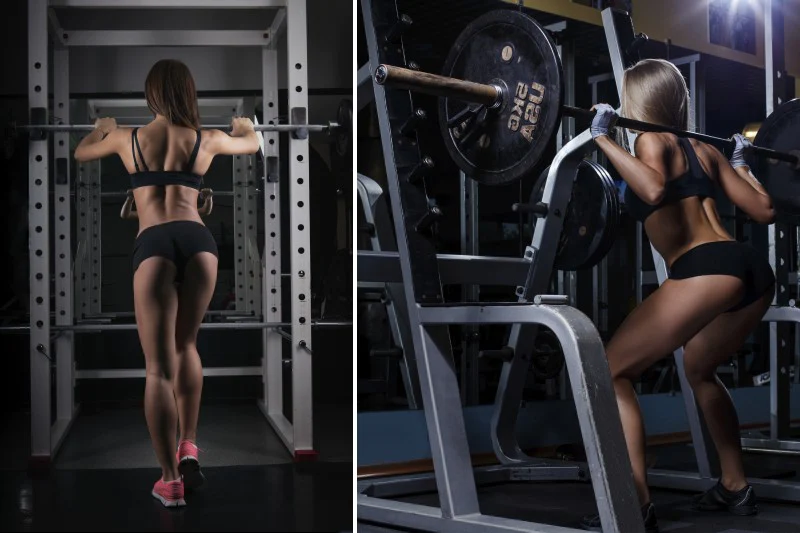 This exercise is not difficult to perform. However, if you aren't used to doing squats, it might take a bit of time to master it.
But as time goes by, you will be used to it and you will find that the results are worth the time and effort. This exercise is not only one of the best exercises for toning your legs and your backside, but they are also beneficial to other areas of your body as well.
These reasons alone make for a strong case on the benefits of squats for girls who squat; the reasons why women are doing it.
Here Are the Top 7 Why Women Should Squat
1. It can help your circulation.
Did you know that whenever you stretch your body through daily squatting it gets the blood pumping into your body while improving circulation? Squatting helps to increase the nutrients and oxygen getting to the vital muscles and organs in your body.
This leads to the overall health of your body.
2. It can improve your digestive system.
While squatting helps you to easily eliminate wastes and toxins, the muscular movement of it can help to push fluids through your body. This process can help to improve your digestive system and other systems in your body.
3. It tones your entire body.
Squats are known for being one of the most beneficial exercises. Did you know that by doing squats it will not just help you to tone your legs, but also your entire body? This exercise creates the anabolic environment that releases hormones in the body which makes the hormones vital in building up organ and tissue growth throughout the entire body.
4. It improves your balance and posture.
Doing squat can also help you to strengthen your back muscles, which allows you to correct posture and imbalances in the body. This can protect your muscle tissue and it can also help you to release pressure on your back.
More Benefits Are Coming Your Way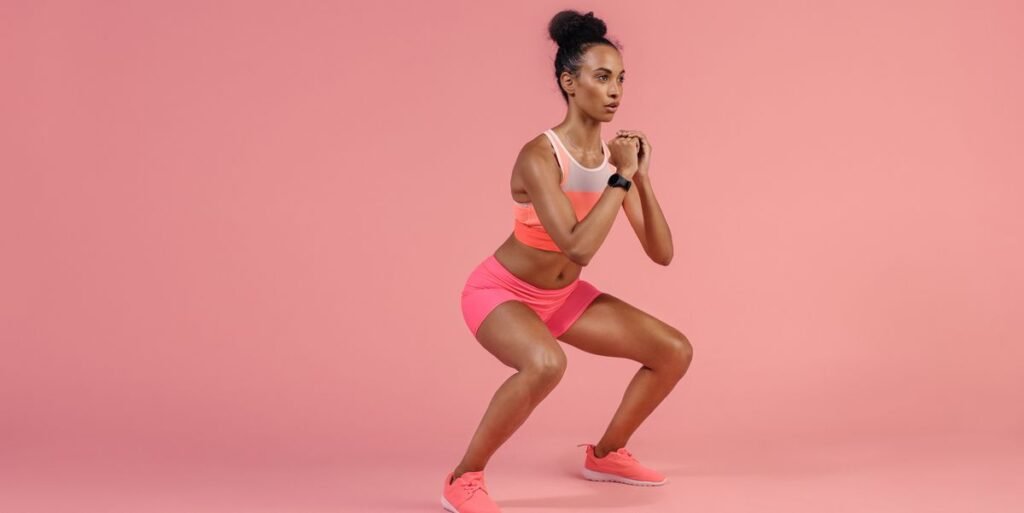 5. It helps you to lose weight.
Performing squats is reasonably simple and just by doing it, it can also help you to lose weight. No wonder why women love to do it.
Doing the squatting motion leads to burning calories in the entire body, meaning we all could lose a pound or two in our bodies. This exercise is perfect for those women who don't want to go to the gym, yet wants to lose some weight.
What are you waiting for? Start planning your squat challenge now!
6. It's convenient!
Obviously, this exercise is convenient and you can do it anywhere. You don't have to apply for a monthly membership at the gym because this one doesn't require expensive gym equipment.
With perfect workout leggings, you can do squats in the comfort of your own home. Who doesn't like that?
7. It helps your butt to get firm.
Yes, squatting is one of the best exercises to get your entire body toned. This exercise can help to tone the muscle in your butt, without placing added pressure on your back.
That's enough for now, go hit the squat rack and download the Slim Fitness app for more fitness content to help you build your dream body ❤️‍🔥