Rita Ora Is A Totally Sculpted Pilates Queen In This IG Workout Video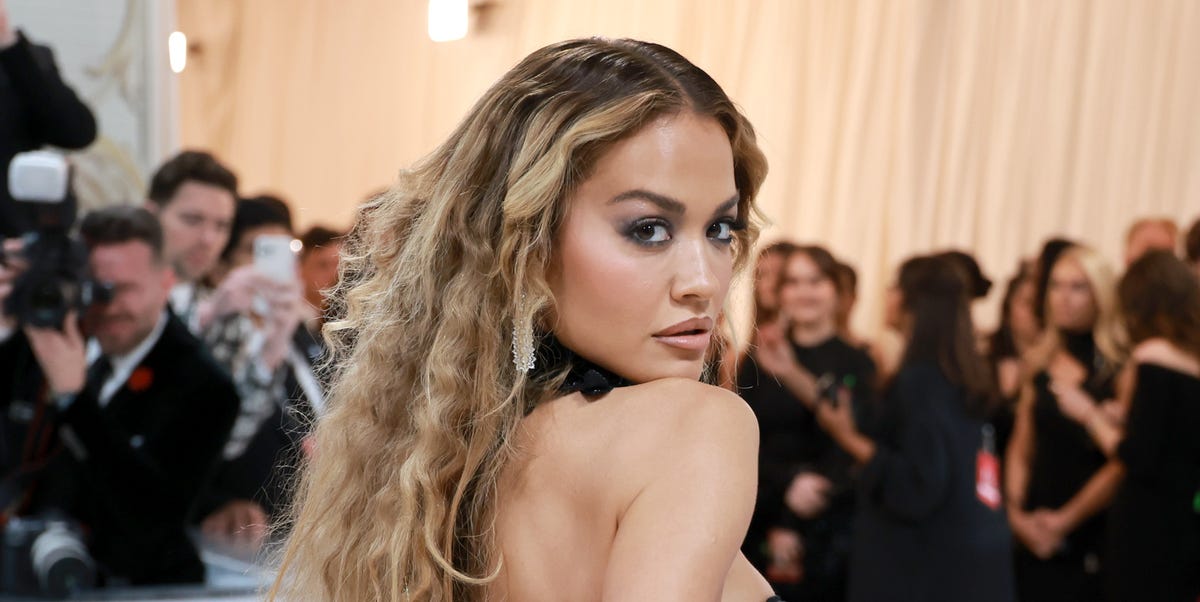 #fitgirl #womenshealth #girlswholift #fitness #fitmom
Rita Ora just dropped a video of herself absolutely crushing a pilates workout on Instagram while showing off her toned booty, legs, and abs.

When it comes to her workouts, the singer is a fan Pilates and weightlifting.
Rita says that she works out to stay strong and feel good.
---
I want to be Rita Ora when I grow up. Not because she's a stunning, successful singer-songwriter who work outs and travels in her free time, but because she's also mastered this whole thing called "balance."
The "I Will Never Let You Down" singer doesn't shy away from posting clips of her working on her fitness on Instagram. Most recently, she shared 10 photos of her life this month: a few selfies and shots of her adventures out and about, but also some short videos that show her doing Pilates. The fourth photo and fifth video of the post even show Rita getting into a trapeze table.
In one video, Rita is doing hip thrusts on a high ladder barrel, where she looks absolutely jacked, and another features her doing some leg lifts with an elastic band. She tagged Fluidform Pilates (@fluidformpilates), implying that she followed their workout, and CAMILLA AND MARC (@camillaandmarc), showing that she might be wearing them in the post. The last photo—which I personally love—is of a martini.
The caption captures it all accurately, TBH. "It's about balance guys – and getting your Pre orders for my album just those 2 things..all good? Thanks!! 😌🙏🤗," she wrote.
Her friends and fans were totally here for it, and they let her know in the comments. "Yeah pilates! 👏 get it girl 👏," one follower commented, while another wrote: "I'm so proud of you for all your hard work😍."
As previously mentioned, Rita's a total workout queen. She posts clips from her workouts pretty frequently, and it seems like right now, she's really into Pilates, weightlifting and cardio workouts via cycling. She works out frequently, clocking in at a max of four times a week, and likes to mix things up during her sweat seshes, she told Women's Health UK in November 2022. "I might go to the gym three times a week, and then I'll definitely do a Pilates class, so it's not always weights," she says.
She's also done a lot of circuit training in the past, she told Shape in 2017. "I mostly focus on my thighs and my bum, so I do a lot of squats and weight lifting. And I do one circuit of cardio. What I've learned is that you can take your time with training. You don't have to beat yourself up as long as you get in the workouts that you need," she said.
If she doesn't have time to hit the gym, she takes her equipment with her, like one- and two-kilogram dumbbells, ankle weights, and a medium resistance band, per WH UK. Then, she walks around with them on or uses the weights at home. (Genius, TBH.)
She also drinks a ton (read: a ton) of water. A liter and a half or two liters of water per day, to be exact. She also eats regularly throughout the day: "I have a light breakfast, a substantial lunch, and then a light dinner," she told WH UK.
This content is imported from poll. You may be able to find the same content in another format, or you may be able to find more information, at their web site.
Overall, her goal is to feel strong. "I didn't start working out to get skinnier—I started working out to feel better. And I think it's important for women to know that. Don't be obsessed with being thin. You just have to be fit, healthy, and strong."
Well, it definitely shows. Keep up the good work, Rita!
Addison Aloian (she/her) is an editorial assistant at Women's Health. When she's not writing about all things pop culture, health, beauty, and fashion, she loves hitting leg day at the gym, shopping at Trader Joe's, and watching whichever hockey game is on TV. Her work has also appeared in Allure, StyleCaster, L'Officiel USA, V Magazine, and Modern Luxury Media. 
(Original story posted by Women's Health)
Download the Slim Fitness app for more -> slimfitnessapp.com/download