Podiatrists Say Your Feet Will Never Get Sore In These Walking Shoes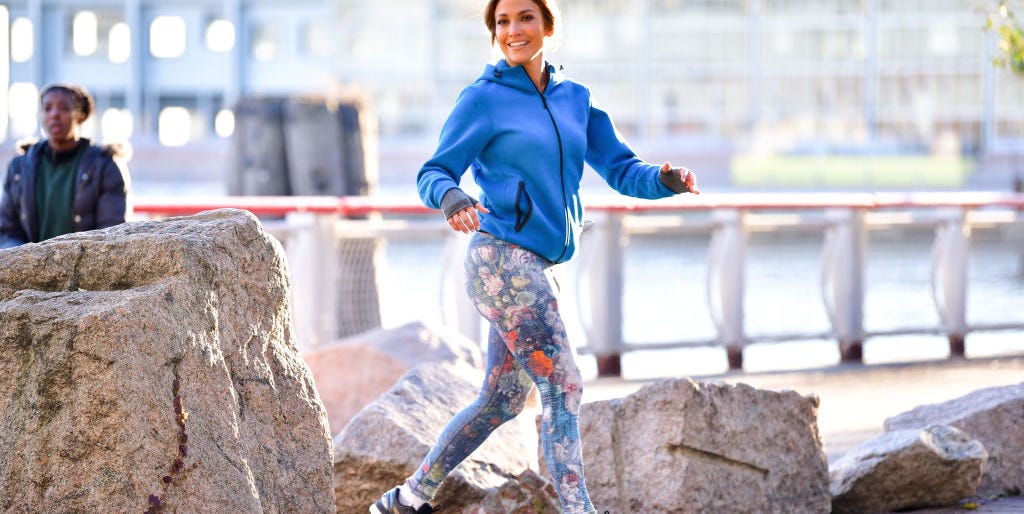 #fitgirl #womenshealth #girlswholift #fitness #fitmom
Several factors go into finding the right walking shoe. Here are a few main points worth considering before opening up your wallet.
Support and stability: Walking shoes should be ridged more stable than running shoes. Ideally, it will assist with the pattern of your walk rather than the impact. Your shoe should also have limited flexibility—the more it bends, the less stability.
To test the flexibility, hold the shoe at the toe box and heel counter and try to fold the shoe in half by pushing on its ends to see how sturdy it is. If it folds in half or twists with ease, it's too flexible, says podiatrist and foot and ankle specialist, Elizabeth Daughtry, MD.
Material: The material of your shoes should be decided based on where you live or where you tend to walk most often. Still, breathability is essential. If you're in a cold or wet environment, try opting for something that's leather or has a weatherproof upper.
"Overall, look for a shoe that has a more rocker bottom or rigid midsole with a firm heel counter to assist with control of excessive turning inwards or outwards while heel striking," says Dr. Daughtry.
Outsole: Look for walking shoes that have an outsole with more rigidness in the midsole for stability.
Flexible uppers: In general, a flexible shoe is a no-no. For uppers, however, having that flexibility can help avoid irritation to the top of the foot and allow for any swelling that may occur during activities, says Dr. Daughtry. The flex point should also match the bending point of the foot.
Insoles and arch support: Different feet have different needs, so it's important to have insoles that can be removed in case you use orthotics. "Most shoes don't offer adequate support alone," says Dr. Daughtry. "You should supplement most shoes with a more custom-molded orthotic, which your local podiatrist can make for you as this gives most shoes adequate support but also helps with shock absorption and the ability for additional cushioning that the shoe may lack."
(Original story posted by Women's Health)
Download the Slim Fitness app for more -> slimfitnessapp.com/download