A Quick Abs Workout If You're Short On Time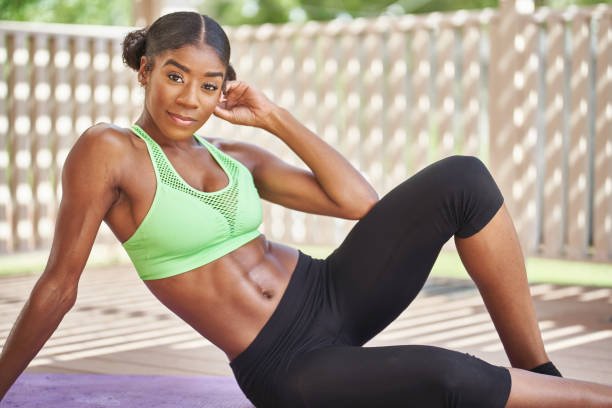 If you are new in the gym, you may feel a little confused because of the different ab machines. The worst thing (kinda) that you can do is to randomly jump from one machine to another. If you have a trainer, you are in a better situation since they will help you out. Unfortunately, in most of these cases, that costs extra money. And most of us don't just have spare dollars lying around.
To make things easier for you, we've found an excellent video made by Chelsea Novak in which she shows us some powerful gym ab workouts. The abdominal exercises found in this video will help you to train your whole core muscles, lower back, and they also help with weight loss.
Besides, you will not need to use so many machines, mainly just an ab bench and your bodyweight (as we encourage with all of our fitness programs). Therefore, if you only want to go to the gym to train your abdominals, it is maybe a better solution for you to invest into a simple bench and just stay at home!
This gym abs workout is suggested for women. However, it is absolutely suitable for men as well if they have just started to train their abs.
Easy exercises for women's abs
Leg Rises on Sit Up Bench: This is the typical leg raising exercise that is great to train their entire core, mainly the lower abdominals. As you can see, Chelsea pushes herself up at the end of the movement, this way she strengthens her upper abs, as well.
Decline Hip Raises with Twist: This sort of gym exercise helps to target your obliques very effectively. It is important to control the movement to concentrate the muscles around your hips. If you want slimmer waist, do this exercise.
Decline Sit Ups: Many people do not like doing sit ups, but it is an excellent exercise if you do it correctly. It is important to keep your back straight and form the motion on the right way. If you have lower back pain, do this exercise carefully. You can read about sit ups here.
Rotating Plank Push Ups: Static plank exercises are very powerful ab exercises to train the midsection. By combining planks with different movements, you can train your muscles even better. Rotating plank push-ups train not only your abdominal muscles, but also your shoulders as well as the chest.
How often to do this women's abs workout?
This depends on your fitness level. If you have just started training your abs, you can do this routine twice or three times a week and do two or three sets. Then, you can increase the number of sets, and you can do it three or four times per week.
More Ab Workouts To Do At The Gym For Ladies
Below you can find more stomach workouts at gym in which you can learn more types of exercises and how to use the different equipment efficiently.
Six pack abs workout routine at gym
In case you need something harder, then this is routine for you. It includes exercises that are hard for even men such as hanging leg raises and moves you can do with TRX. This is definitely a tough a workout, but it's also definitely what you need if you're trying to tone your midsection.
Top 5 best ab exercises for women at the gym
While the bench is great for training your core, not everybody likes it. With the help of a medicine or fitness ball, you can get great results as well. They are especially helpful to beginners.
Abs and arms
This is a combo routine in which you train your core as well as your arms, mainly using the equipment your can find at the gym.
Finally here is a nice presentation and powerful routine to train your entire core.