Alexandra Daddario's Abs Are Epically Sculpted In These IG Bikini Pics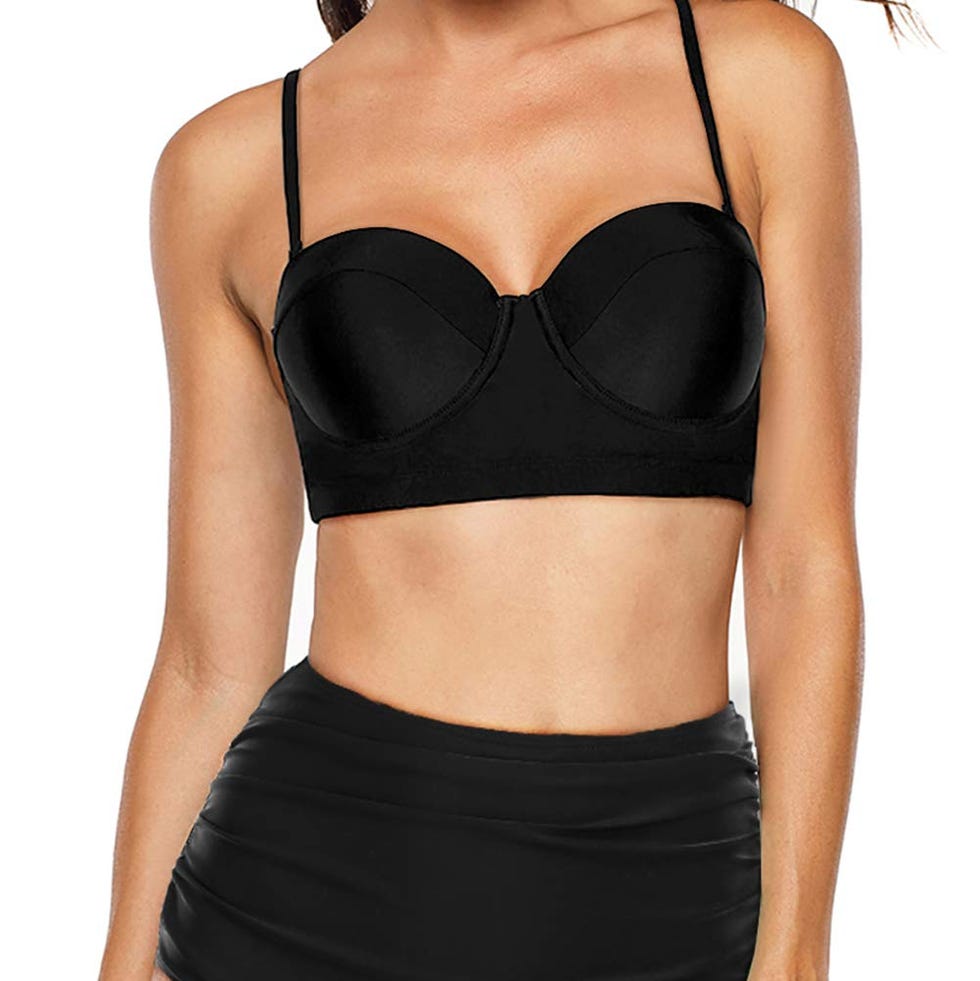 #fitgirl #womenshealth #girlswholift #fitness #fitmom
Alexandra Daddario just dropped stunning bikini pictures that show just how sculpted her abs, arms, and legs are these days.

When it comes to her workouts, the actress loves hot yoga, strength training, and acupuncture.
She's a fan of eating simple home-cooked meals.
---
Take notes, everyone, because Alexandra Daddario just posted an immaculate summer photo dump, and she wants everyone to know that she's stronger and happier than ever! I mean, you may want to pin these looks to your Pinterest board.
In the photos, Alexandra, 37, poses in a Dior Toile de Jouy bikini, and can everyone just take a moment to admire how seriously strong she is? Her core, arms, and thighs are v toned and she's glowing from head to toe. In another photo, she poses with her pup outside the Dior Cabana at the Beverly Hill Hotel, where she enjoyed a luxurious day with friends. The seventh and final photo in the IG carousel features her long, sculpted legs. (Um, can you drop the leg day routine, Alex?!)
"Day at the pool 🏊 🏨 ❤️" she captioned the photos, which were definitely a hit with her followers. "The freaking queen of the world at 37 😭," wrote one fan while others reached for their heart and fire emojis. There is no doubt Alex is crushing it right now.
If you're wondering how The White Lotus star stays so strong, you're in luck. Alexandra shared all of her wellness secrets with Women's Health. She swears by two things: hot yoga and acupuncture. "​​If I do them back-to-back, it's almost like a computer rebooting," she told WH.
She supplements this with weekly strength training sessions with celeb trainer Patrick Murphy, who she's been working with since 2015. The two started working together during her role in Baywatch. Patrick has worked with celebs like Keanu Reeves and Ruby Rose, so Alexandra's definitely in good company.
Alexandra and Murphy do full-body workouts with a focus on back strengthening. This includes things like dumbbell rows, dynamic bridges, and reverse flies. To tone her booty, Alexandra incorporates clamshells, Bulgarian split squats, and walking lunges. "She puts in the work and never looks for shortcuts," Murphy told WH. She clearly works hard to get strong and I'm here for it.
When she's not sweating it out in the gym, Alexandra leads an active lifestyle and tries to get outside as much as possible. She loves to swim and hike whenever she can. "I've found that my body heals faster and responds better if I'm in tune with myself and can be in nature," she told WH.
This content is imported from poll. You may be able to find the same content in another format, or you may be able to find more information, at their web site.
Alexandra likes to cook her own meals whenever possible and makes sure she is always hydrating, which is important given all the hot yoga she does! She told WH she drinks water when she wakes up and then makes a cappuccino.
The Percy Jackson alum pairs her caffeine fix with some fruit (usually blueberries) and egg whites with spinach and toast. Lunch meals depend on how busy Alexandra is, but she often likes to chop up a bunch of vegetables like zucchini, mushrooms, and carrots and stir-fry them with chicken and olive oil.
For most of her meals, Alexandra leans toward ones that are simple and straightforward, and she's a big fan of pasta for dinner! "Pasta is such a great thing because you can add anything to it and make it taste like anything," she said. And, of course, she always leaves room for dessert.
Alexandra, you are incredible—keep giving us all summer outfit inspo!
Jacqueline Tempera is an award-winning writer and reporter living in New Jersey with her many pets. She is a business owner and a double Scorpio who loves all things astrology and reality television. She is passionate about body diversity and representation, mental health, and the fight to end sexual assault and harassment. To learn more about Jackie, follow her on Instagram @jacktemp or visit her website at jackietempera.com. 
(Original story posted by Women's Health)
Download the Slim Fitness app for more -> slimfitnessapp.com/download