A Yoga Pillow Makes Your Flow *So* Much More Relaxing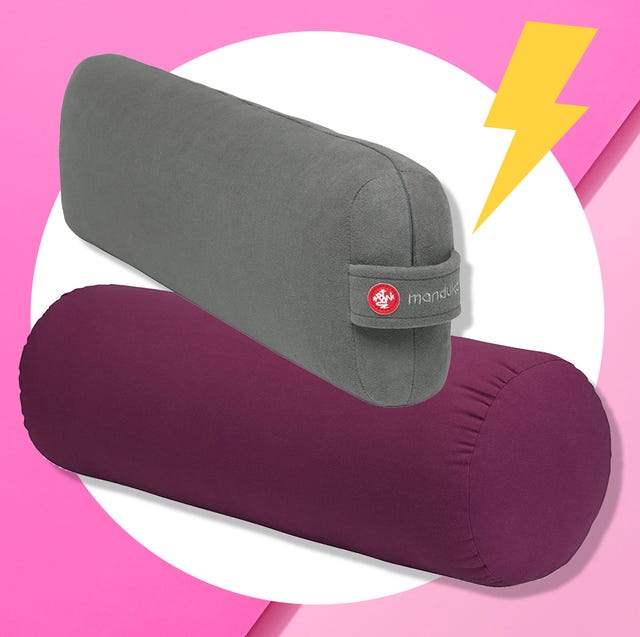 #fitgirl #womenshealth #girlswholift #fitness #fitmom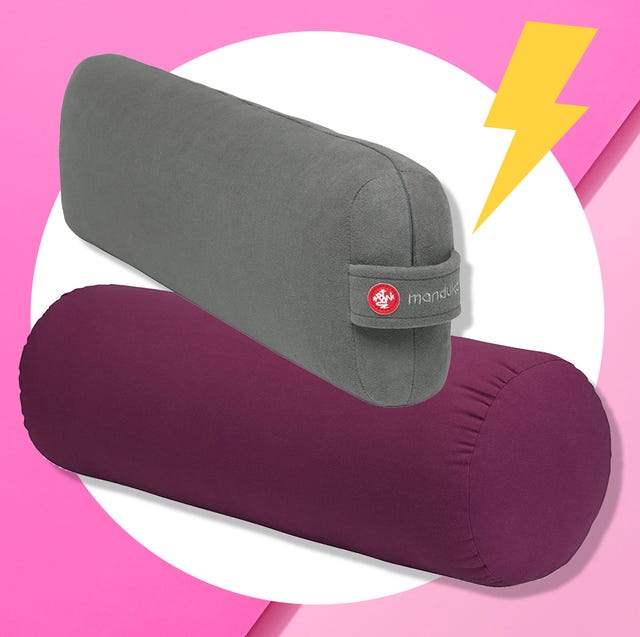 Christine Giordano
If you're looking for a yoga sesh that doesn't involve loads of chaturanga pushups, restorative yoga is about as close to a nap as a flow can get. Seriously, the entire point of restorative yoga is to *relax*, which means you'll get to enjoy restful poses for minutes at a time and use cozy props like yoga pillows or bolsters and blankets. (Sign me way, way up.)
Yoga pillows are comfortable props you can lay on during yoga, sit on as you meditate, or even use to support your stomach through pregnancy. When using them, you feel more physically held. That will allow your body and mind to rest more deeply, says yoga teacher and trainer Suki Clements, CPT, RYT. For example, resting your torso on a yoga bolster in child's pose takes any physical effort out of the equation so you can really settle in.
Peep a few of the best yoga teacher-approved pillows and bolsters, below:
Yoga pillows and bolsters range in size, shape, and firmness, Clements says. They can be rectangular, cylindrical or round, thick or thin, and made from a variety of materials (though cotton is a common option). "Much like a sleeping pillow, picking a yoga pillow is personal preference," says Clements. "For restorative purposes, though, you may want a firmer bolster, because when they are too soft you often need to add towels or blankets for more height or support."
See below for the best instructor-approved yoga pillows.
Download the Slim Fitness app for more -> slimfitnessapp.com/download