11 Types of Runners You See Every Fall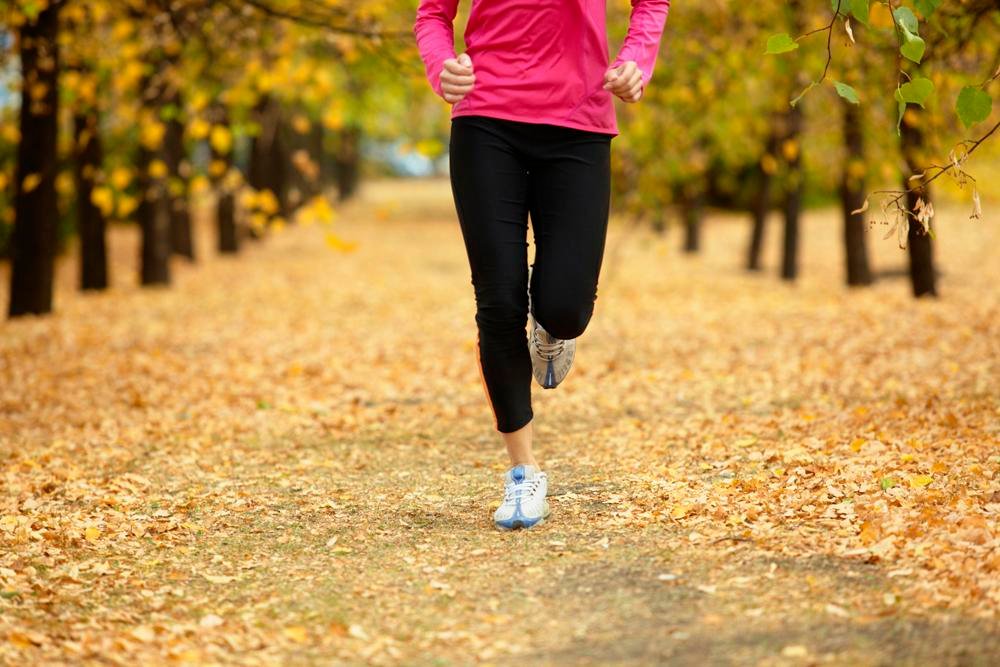 The cooler temps, bright colorful leaves, spicy scents-autumn is arguably the best time to be a runner. And judging by the packed trails, we're not alone in this viewpoint. This time of year, we always find ourselves sharing the trails with these 11 types of runners.
The Ones Who Are Over-Prepared for the Weather
They hit up their running shop's fall sale and are too eager to try out their new hats, gloves, fleece-lined leggings, and long-sleeve shirts to care that it's barely dipping into the high 50s. (These clothes effortlessly go from summer to fall.)
The Ones Who Are Convincing Themselves It's Still Summer
Even as the temps drop, they're out there in tiny shorts and sports bras. They'll warm up once they get going.
The Leafers
They're out there to see the changing foliage first, to work up a sweat second. Prone to stopping abruptly to take selfies.
The Ones Who Just Finished Their Fall Races
You'll overhear them talking about the next race they'll be signing up for, or about "how great it is to run for fun again."
The Ones Who Are Dead-Set On Getting a Fall PR
Fall races are the best, because as the temps drop your speed naturally picks up. This type will have their eyes glued to their Garmins.
The Back-to-School Runners
They're wary of the freshman 15 (or in my case, the junior year 30). They're usually wearing gym clothes with their school's logo stamped on it.
The Resolution Restarters
Fall is a huge "fresh start" season, and plenty of people who made "get in shape" their January resolution are dead-set on actually making an honest start before the year ends.
The PSL Addicts
They're at Starbucks in their running clothes, refueling with everyone's favorite/loathed latte-and maybe a pumpkin spice scone to boot. (Did you know that canned pumpkin isn't actually pumpkin?)
The Kids at Heart
They're the ones running through every leaf pile they pass along their way. ( Want in on the action? Here are 5 Playful Ways to Escape Workout Routines.)
The Game of Thrones
They're the ones constantly muttering about how "winter is coming," and predicting that it'll snow that night as soon as the temps fall below 60 degrees.
The Off Roaders
These are the people you wish took more pictures of their run. They're off the streets and into the woods, getting an up-close view of the fall leaves.
Thanks for your feedback!