Michelle Williams' Legs Are 🔥 In A Minidress And Heels In New Photos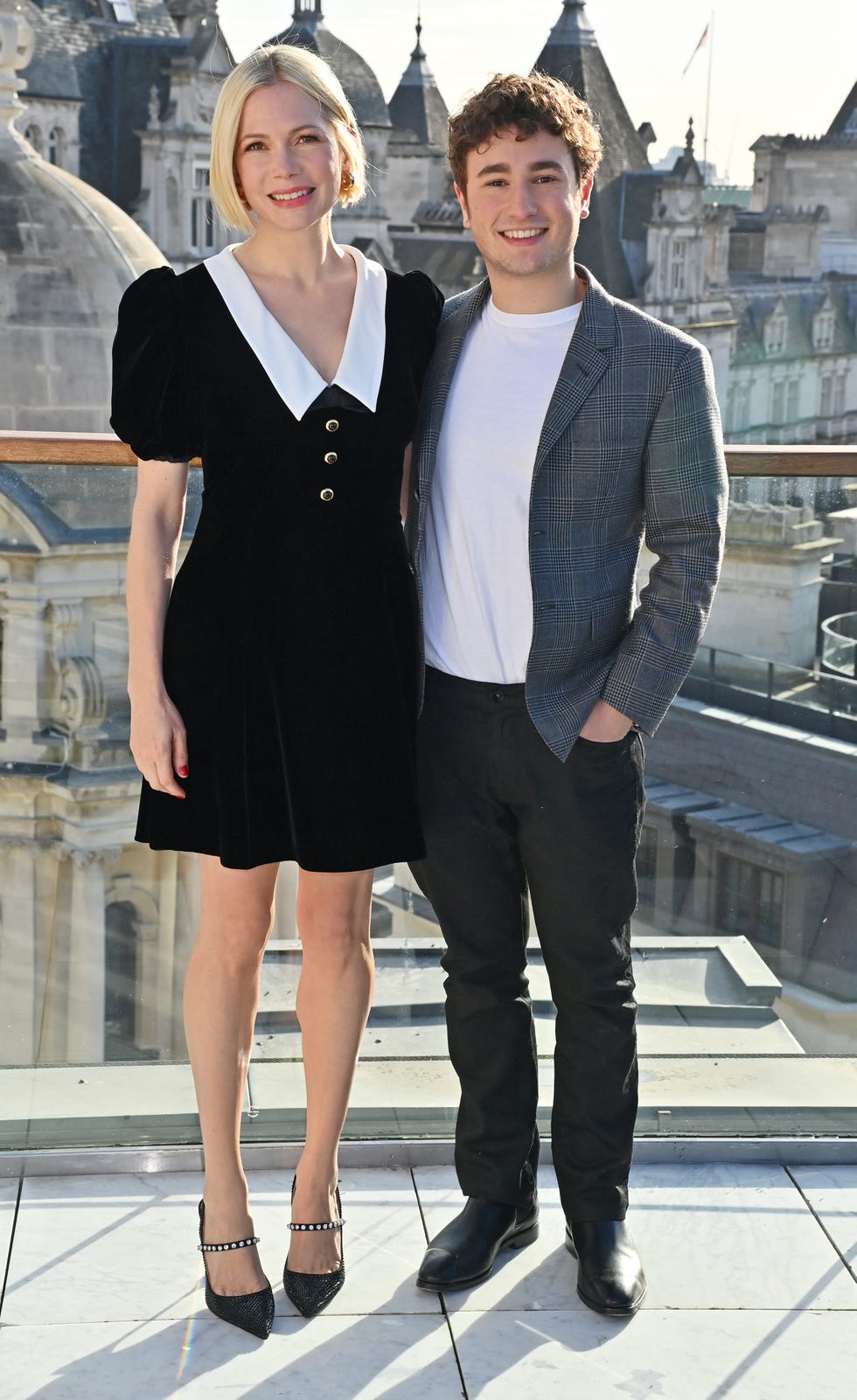 #fitgirl #womenshealth #girlswholift #fitness #fitmom
Michelle Williams has always dressed to impress, and she hit up London this week to promote her latest film project, The Fablemans.
The 42-year-old actress posed for some photos in a smocked minidress that showed off her long, strong legs in heels.
Michelle has done a lot of dancing to prep for her film roles, and she is a big yogi.
---
Michelle Williams is famous for her chameleon-like ability to tackle biopic roles (Hello, Marilyn Monroe, Judy Garland, and Gwen Verdon), and now you can add "dressing like an absolute icon" to the list of her accomplishments, too. The latest photos from her trip to London are all the proof you need.
Michelle rocked a black smock dress with a delicate white collar that looked *perfect* on the actress as she posed in London and promoted her latest film project, The Fablemans.
In photos from the event, the 42-year-old actress paired a classy, smocked minidress with a pair of glittering heels, her signature blunt blonde bob, and simple simple gold hoops. This woman knows how to put together a look. Impossible to ignore in the photos were Michelle's super-toned legs, which were on full display.
Here's a photo of the outfit, in case you missed it:
Want to know the inside scoop on how Michelle works her strong legs? Women's Health is here to provide the answers.
For one, her legs got a super intense workout when she starred as as Tony Award-winning dancer Gwen Verdon in Fosee/Verdon. The film which required constant dance practice in 2019. If you haven't seen this epic performance, you're going to want to add it to your list.
"There really wasn't time to work out in any way, shape or form—luckily we were dancing so that kept us in shape and we ate very responsibly," she told PEOPLE.
She shared more about the rigorous training with W Mag. "We had classes for maybe three weeks before we started shooting," Michelle said. "So after we wrapped shooting, we would go to the dance studio. On the weekends, we would go to the dance studio. On your lunch break, you would go to the dance studio. So, we trained beforehand but then the training, it didn't stop until we stopped shooting."
Dancing has been a theme for Michelle since at least 2017, when she and bestie Busy Phillips were spotted at a LEKFit workout. For those who don't know, this is a low-impact, high-intensity cardio, ballet and yoga-inspired moves for sculpting, that uses mini trampolines.
This content is imported from poll. You may be able to find the same content in another format, or you may be able to find more information, at their web site.
Michelle is also a big yogi. She actually attributes the practice to aiding her healing journey after her partner Heath Ledger's death in 2008. Her yoga classes helped her adjust to life as a single parent.
In fact, Michelle was so inspired that she launched a pilot program, the Yoga for Single Moms Project in Boston, to help other single moms carve out "me-time" using yoga. "The idea behind the program is that if you can clear the time, we do the rest," Williams said per Yoga Basics. "It provides childcare while the mom is in the yoga class and it's all free."
Keep crushing it Michelle, all that dancing is clearly working!
Jacqueline Tempera is an award-winning writer and reporter living in New Jersey with her many pets. She is a business owner and a double Scorpio who loves all things astrology and reality television. She is passionate about body diversity and representation, mental health, and the fight to end sexual assault and harassment. To learn more about Jackie, follow her on Instagram @jacktemp or visit her website at jackietempera.com. 
Download the Slim Fitness app for more -> slimfitnessapp.com/download