At 47, Isla Fisher's Legs Are Legit 🔥 In A Mini Dress In New Vacay Pics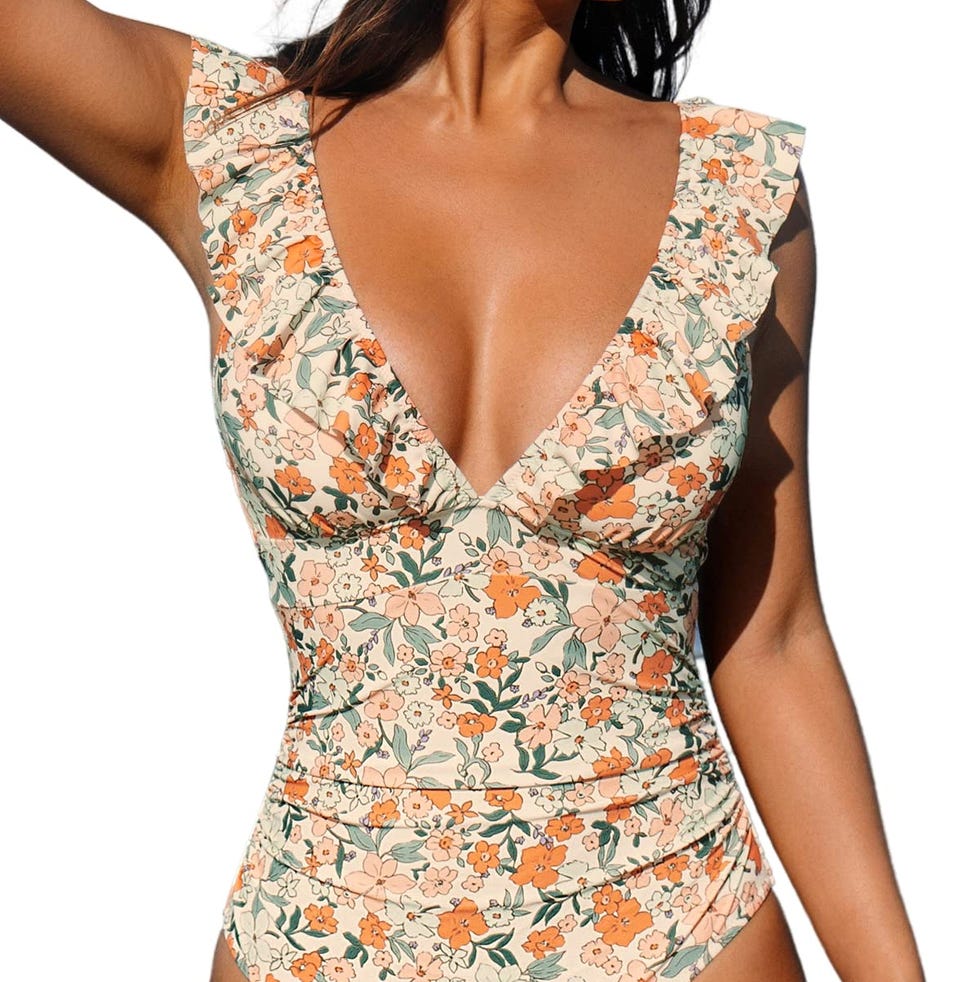 #fitgirl #womenshealth #girlswholift #fitness #fitmom
Isla Fisher dropped some Greece vacation photos on Instagram, and her legs are so sculpted on a hike in a mini dress.

It seems that she's a fan of boxing workouts, as well as getting exercise through biking and being in the outdoors.
She's previously talked about preferring vegetables over meat in her diet.
---
Isla Fisher is living her best life in Greece this summer.
Over the last few weeks, she's been dropping a ton of snaps on Instagram, showing herself hanging with friends and family, exploring nature, and sightseeing. Personally, I'm here for it!
The Wedding Crashers actress, 47, shared a few pics from the vacay, and in the first photo, it looks like she's on a hike, soaking up the sun, showing off her strong and toned legs.
Isla is rocking a pair of sneakers, calf-high socks, and a breezy mini dress that highlights that she's head-to-toe sculpted..
She also shared a pic of herself smooching her husband, Sacha Baron Cohen, and another selfie with her friend Janet Lavack Kay. "GREECE…You definitely don't sock!", she captioned the pics.
The post is getting lots of love from her famous friends. Real Housewives of Dubai star Caroline Stanbury wrote, "❤️❤️", and actress Courteney Cox commented, "Love that eyes closed kiss with SBC. 💪🏼 🔥❤️" Actor Josh Gad added, "🔥🔥🔥🔥."
Isla has been spending a lot of time in the Mediterranean country. She also shared some snaps of herself posing in a green one-piece swimsuit with a cute crochet sweater and skirt set. Her entire body is toned, and you can tell she's strong.
While the actress hasn't spilled much about her wellness routine, she likes to box. Isla shared a pic of herself on Instagram in December 2022 getting in a sparring workout with her trainer, Björn Schulz.
(Clearly, her whole body is getting a good workout in this session!)
She previously shared with Women's Health UK that she also enjoys hiking in the mountains. Plus, she did some yoga after her second pregnancy for helping with posture, muscles, and cardio.
The Confessions of a Shopaholic star also likes to get active in the great outdoors, and loves to bike.
In this picture, it looks like the path she cycled had some hills and gravel to navigate, making for a solid workout!
As for her diet, Isla prefers a plant-based eating style. She told WH UK that she doesn't love eating meat and "anything that breastfeeds."
She continued: "I prefer the veggie option." However, she did talk about eating fish for omega-3s when she can.
This content is imported from poll. You may be able to find the same content in another format, or you may be able to find more information, at their web site.
And during her summer trip to Greece, Isla has also indulged in some yummy gelato. (A must-have in Europe!) Well, it seems like she's definitely got the whole balance thing down pat.
I love it, Isla!
Emily Shiffer is a former digital web producer for Men's Health and Prevention, and is currently a freelancer writer specializing in health, weight loss, and fitness. She is currently based in Pennsylvania and loves all things antiques, cilantro, and American history.
(Original story posted by Women's Health)
Download the Slim Fitness app for more -> slimfitnessapp.com/download